Electronic Control Modules are subsystems consisting of CPUs and assorted signal inputs and outputs dedicated to controlling a component within the vehicle (cars, trucks…).
The aim of this system is to check that all ECM actions are correct, conforming to the specifications. It performs design validation.
It is a development bench, helping technicians and developers during design and developement phases.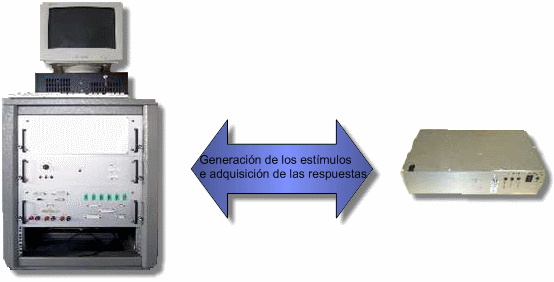 Hardware Technology
The bench is composed of :
GPIB Power supplies
CAN bus
Custom power switches
Custom powers charges
Industrial PC computer containing :

PCI matrix card
PCI acquisition card
PCI multimeter card
PCI CAN card
PCI signals generator
Software Technology
Operating software : MS Windows XP
Measurement software : NI LabVIEW, NI DAQ
How does it work ?
Using the measurement software, the operator selects stimuli to be sent to the ECM. Each ECM response is adapted by the bench, acquired by the acquisition card and computed by the measurement software. The results are displayed to the computer screen.