Calibration system for oil well sensors. This system measures the pressure and the temperature behavior of the sensors along one week to one month. All measurements are safeguarded in a data base to be analyzed and to create reports/ratios.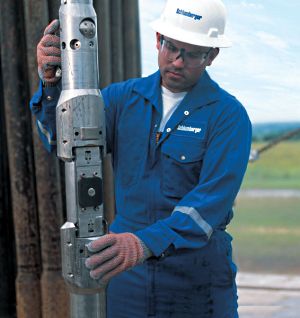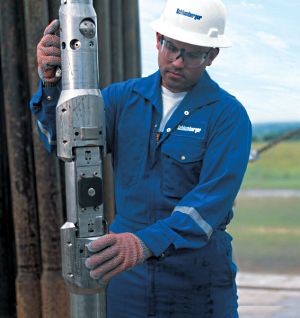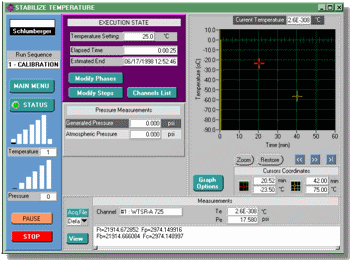 Hardware Technology
The system is composed of a PC computer which dialogs with oil sensors via serial bus and it is linked to a bench via GPIB bus.
The bench contains several modules :
Power supplies
Counter
Swithes Matix
Multimeter
Barometer
Pressure generator
Temperature generator
Software Technology
Operating software : MS Windows 2000
Measurement software : NI LabWindows/CVI
Analysis software : Visual Basic, MS ACCESS, ODBC, SQL
Report formats : MS EXCEL, PDF
How does it work ?
The measurement software controls the temperature and the pressure generated in simulated oil well. Sensors to calibrate, situated down into the oil well, send data to the measurement software. Theses data are stored in a database. At the end of the measurement campaign, recorded data available in the database are analyzed and graph reports are generated (PDF or excel reports).